Kyosho Mini-Z 4X4 MX-01
The combination of the highly-detailed body and a completely new 4×4 chassis design opens up new levels of performance, well beyond anything RC enthusiasts have ever seen from a mini crawler.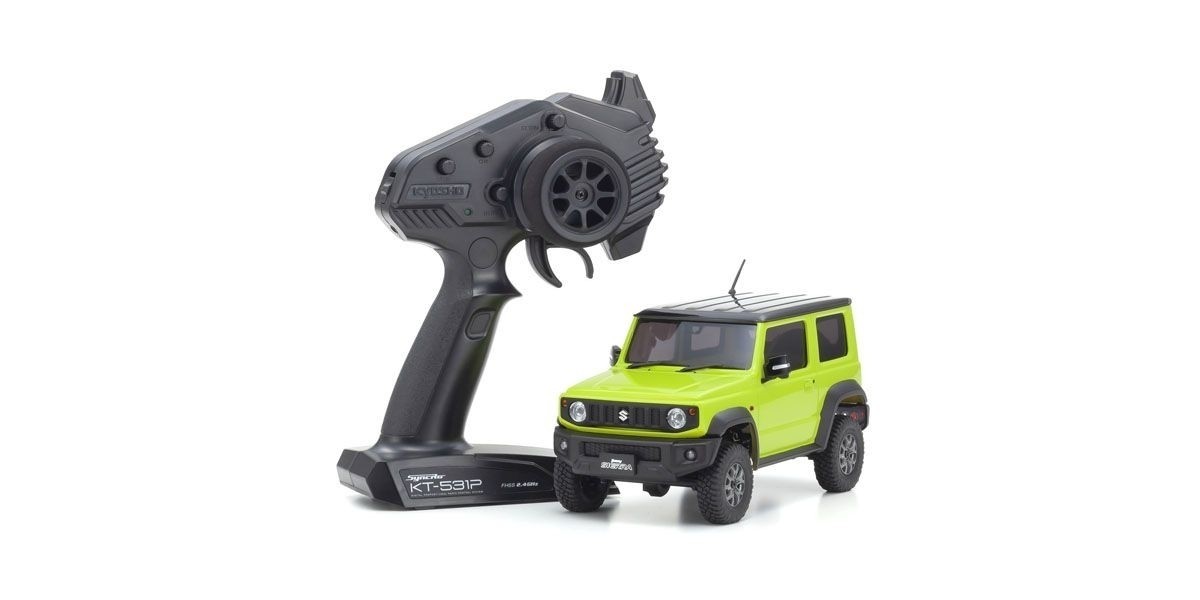 In 2019 the world's most popular mini RC series, known as the Kyosho MINI-Z, celebrated more than 20 years of unmatched performance and scale realism in the hobby-grade RC category.
The continuous pursuit of performance and evolution has led to the creation of a completely-new 'MINI-Z 4×4' design that delivers an all-new driving experience for RC fans of all stripes, with superior overall design, driving performance and high-quality injection-molded scale body construction.
A significant feature of the MINI-Z 4×4 series is the greater emphasis of body detail and quality of finish that even surpasses existing benchmarks set by the MINI-Z.
The body is also molded with thicker material to better resist crash damage from operation in rough terrain.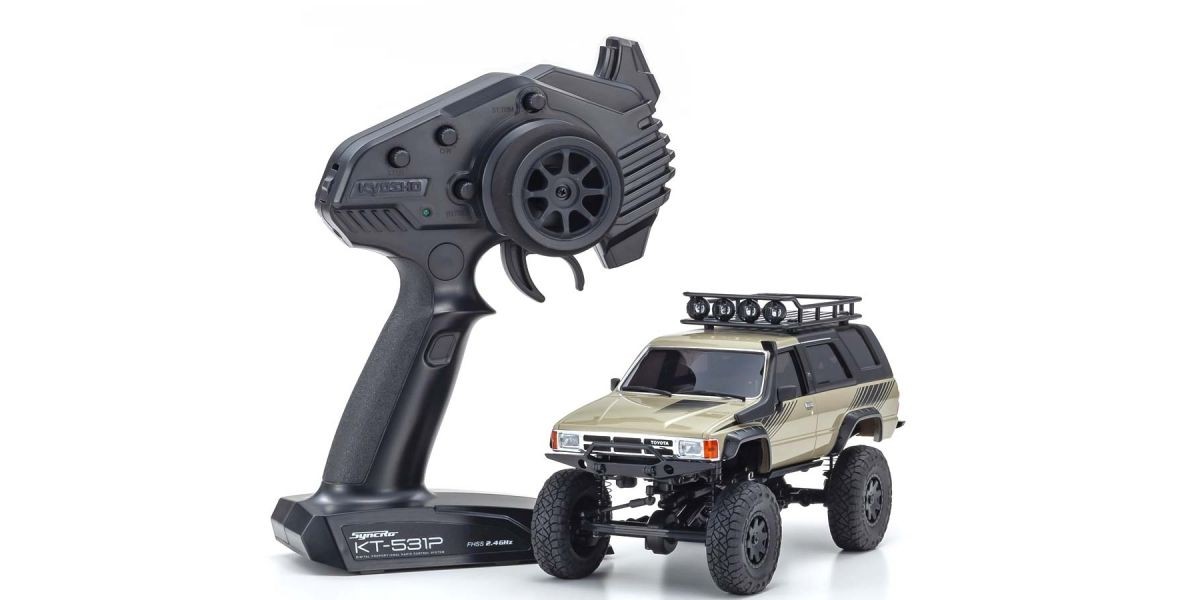 Incorporating the same ladder-style frame of real 4WD vehicles, the MINI-Z 4×4 boasts a 3-link rigid axle suspension combining what would normally be two upper links into a single upper A-arm to deliver maximum suspension movement.
A specially designed high-torque steering servo enables this machine to throw its elbows around in the hard terrain for excellent performance in the toughest rock-crawler conditions.
The high-torque 130-size motor brings out the beast in the MINI-Z 4×4, specially geared to run well in the low to medium speed ranges common in crawling.
Designed to balance exquisite style, scale detail and superior driving performance, all the MINI-Z 4×4 needs is 8 x AAA alkaline batteries (sold separately). Enjoy driving under any conditions, from normal driving to rock crawling while appreciating the stunning visual appearance. The Kyosho Mini-Z 4×4 is the only mini crawler that delivers a full range of crawling performance in a smaller package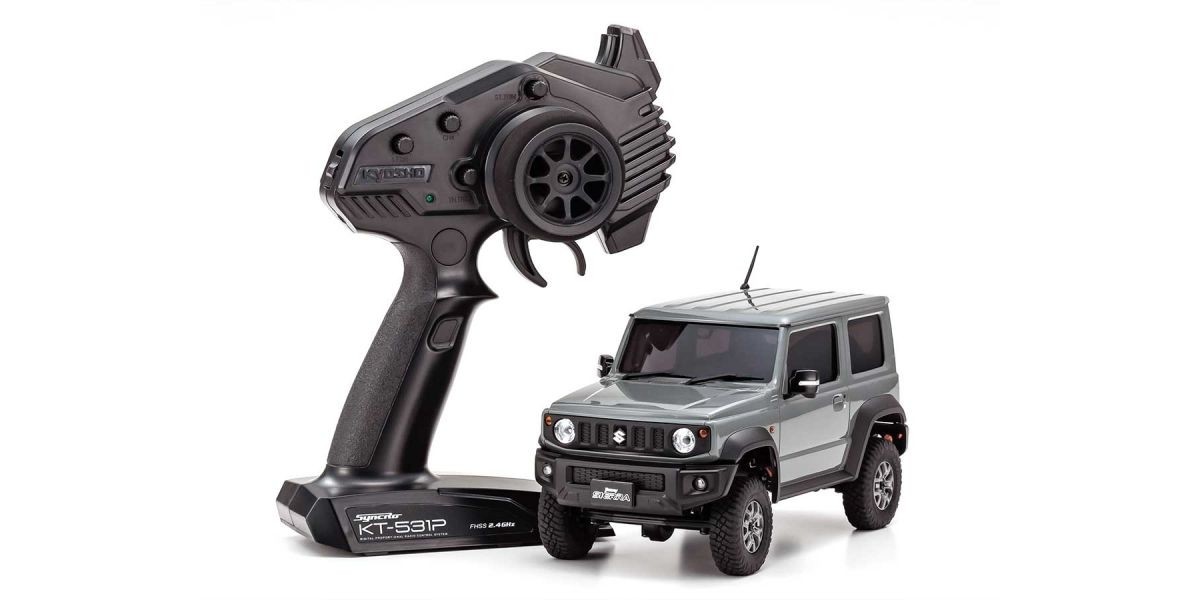 Technical datas
-Length 193mm
-Width 84mm
-Height 90.0mm
-Chassis Type MX-01
-Wheel Base 120mm
-Tread F/R:72.7mm
-Weight 242g (excl. battery)
-Motor/Engine 130 Class
-Gear Ratio 55.44:1/46.20:1/39.60:1 39.60:1/34.65:1/34.65:1
-Front Tire Diameter 37.0mm
-Rear Tire Diameter 37.0mm
-Front Tire Width 12mm
-Rear Tire Width 12mm
-Battery 4 x AAA Alkaline
-Transmitter Syncro KT-531P
-Speed:Approx. 2.7km/h〜5.4km/h (Pinion gears 10T〜 20T)
-Running Time Approx. 60 mins
Kit contents
-Complete chassis with built-in electronics.
-Factory-painted body complete with many fine details
-KT-531P 2.4GHz transmitter
-Pinion gear set (10T、12T、14T、16T、18T、20T)
-3 types of pinion gear spacers
Available on shop Minizracing.it
MINI-Z 4X4 MX-01