Marka Racing Li-Po Racing Battery 6000mAh 100C 7.4V 2S
The batteries Marka Racing have a high level voltage under load, with a low internal resistance.
Marka cells are placed in a very hard case very of black color that protects them from shocks.
Marka battery can be connected using gold connectors of 4mm.
These batteries have passed the necessary certifications for air transport.
Le batterie Marka Racing hanno un alto livello di tensione sotto carico, con una bassa resistenza interna.
Le celle Marka sono alloggiate in un case (hard-case) molto rigido e robusto di colore nero che le protegge da eventuali urti.
La batteria Marka può essere collegata tramite connettori dorati da 4mm.
Le batterie hanno passato le certificazioni necessarie per il trasporto aereo.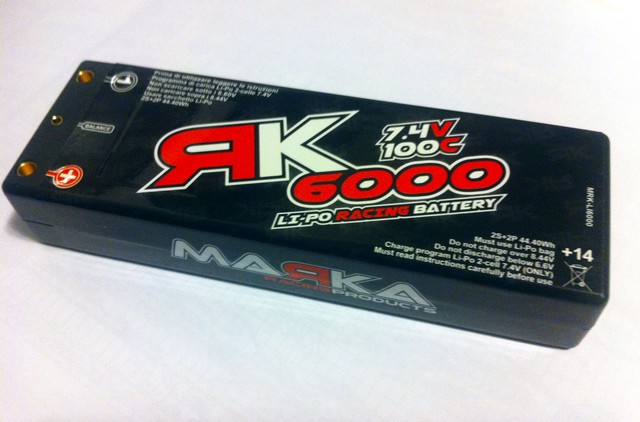 Specification
Number of cells: 2 (2S+2P)
Voltage: 7,4V
Capacity: 6000mAh
C-rate: 100C
Plug: 4mm gold plug
Type: Rectangular
Weight: 285g
Code: MRK-LI6000